What Stove Should I buy?
For many people buying a stove can be a minefield. Do I buy freestanding or insert? Room heater or boiler? What will give me the most heat? What if I just want a stove for aesthetics as my house is so well insulated? There are so many questions to consider before you purchase.
WHAT SIZE STOVE DO YOU NEED?
You should pick a stove that is the correct size for your room. Do you need to heat a single room or multiple rooms through your central heating system? A room heating stove or dry stove quite simply replaces your open fire and come with various heat outputs depending on the size of your room. A central heating boiler stove or wet stove can heat radiators throughout your home. This can be combined with your oil heating system. Usually a qualified plumber will zone your home which means they will have the heating turning on or off in certain rooms in your home at different times. You can measure your room to get the number of kWs (heat output) needed to heat it using this calculation:
height (m) x length (m) x width (m) and multiply your answer by 0.606 to get the kW needed.
For a central heating stove you need to calculate the kWs needed to heat the room and count the number of radiators you wish to heat. You will also need to take the fabric of the house and insulation into account. We recommend speaking to us to help you calculate this and you can avail of a free house survey.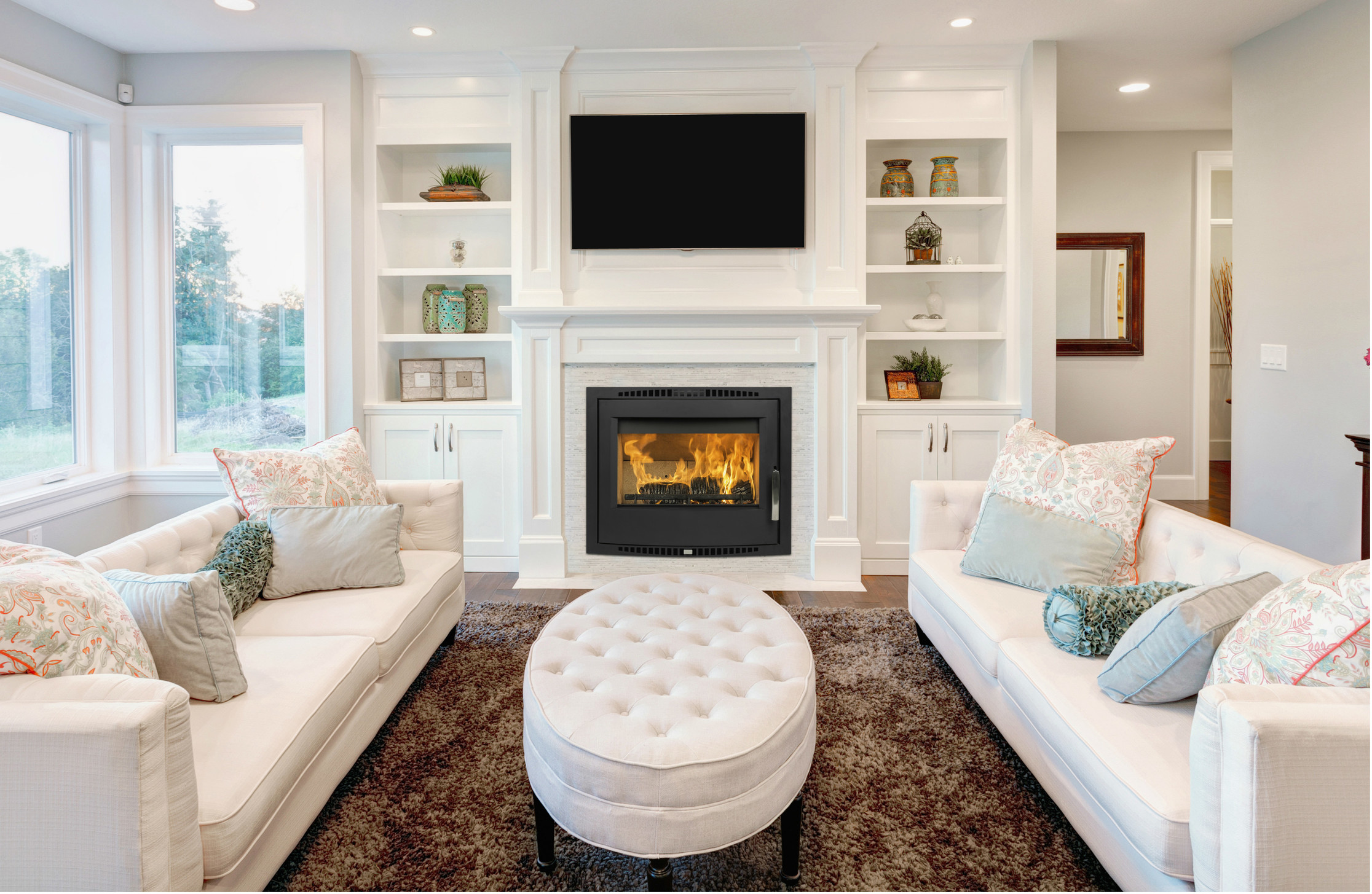 HOW EFFICIENT IS A STOVE?
High efficiency stoves are regarded as stoves with an efficiency of over 65% which means that 65% of the fuel burned in the stove will be converted to useful heat. A higher efficiency stove represents better value for money. In an open fire up to 70% of the heat goes up the chimney meaning that the efficiency rating of an open fire is roughly 30%, any improvement on this is going to save you money as you will be getting more heat from the fuel you are burning in your stove pushed into your room.
IS THE STOVE QUALITY APPROVED?
It is so important to look for a high quality stove on your hunt. Always Check to see whether the stove has been manufactured to Irish and European standards. All All Star Stoves are CE approved and tested to the highest of German and European standards.
CE Mark - this means that they comply with the essential requirements of the European health, safety and environmental protection legislation.
BER Requirements - current building regulations as set out by the Department of Environment
WHAT AFTER-SALES SERVICE IS AVAILABLE?
What warranty is available with the stove? All our

 

All Star Stoves

 

come with a three year warranty. If there are any issues with your stove, you can

 

contact us

 

and we can send out a service van to assess the problem. Always make sure your installer is HETAS approved.
Will spare parts always be readily available? Cast iron stoves are likely to last over 15-20 years however they may need some replacement parts. It is therefore advisable to check that you can purchase spare parts through the lifetime of the product. All Star Heating have a fully stocked warehouse of all spare parts for all their range.
FREE SHIPPING TO ANYWHERE IN IRELAND
ALL PRODUCTS